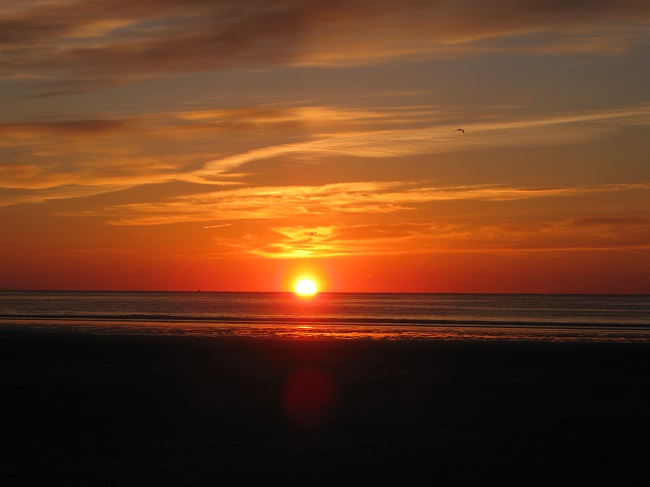 Photo by Karen Elliott (Sunrise at Good Harbor Beach, Gloucester, MA)
Three Days
by Jen Brinton
Three days of astonishing drama ––
The worst of humanity's sin
In deep contrast to Love Himself…
You looked past the mire,
Knowing there was gold beneath
You bore weight without measure
The intangible becoming tangible
Even as you were crushed…
The earth itself broke open
As if it were loathe to witness such a deed
The sky became black
The dead rose
The Temple veil was torn
Were the people in terror?
Was the Temple in an uproar?
Did the animals scatter in fear?
Much happened in three days…
Three days, which must have seemed like three centuries
To the ones who had followed You for three years
To the ones You healed and set free ––
To the ones who forgot Your love and denied You
To the ones whose hope seemed lost
What sorrow and regret must have filled their hearts!
You said You would destroy "this temple" and rebuild it in three days
No one suspected You meant Your own body!
You said the Son of Man would be lifted high ––
But we assumed You meant on a throne!
We knew You were kingly,
But we didn't realize that You are the King of Kings.
We thought we knew what You were talking about,
But when faced with the Cross,
We realized that we barely knew a thing.
But on the third day
The impossible became reality
Death and the grave could not hold You back!
Hell's iron grip was as frail cobwebs
Before the explosion of resurrection power that burst open the sealed tomb!
Nothing can stand in the way of the Great I AM,
Not even death itself!