JUDAH'S ROAR MEETINGS
Saturdays 7-10 pm Judah s Roar is a Training Center and a Church. It is a place to come and experience the love of God through worship and the arts. We encounter the living God through expressing our hearts to Him through the creativity that He has given to us. Our purpose is for all who come to have their lives transformed by being in His presence. This is not about formulas or programs, it is about relationship with others...
ABOUT THE FOUNDER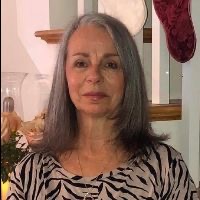 Rev. Donna Milham is founder of Eagle & Dove Ministries. She is called as an apostolic leader to train, equip and release others in living a Galatians 2:20 lifestyle. Her desire is for God's people to know the love of God in an experiential way and be established on the foundation of what His Word has to say regarding who they are in Christ. She loves to lead others in the contemplative art of waiting on God and hearing His...