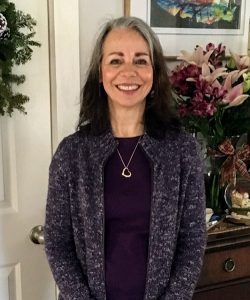 Rev. Donna Milham is founder of Eagle & Dove Ministries. She is called as an apostolic leader to train, equip and release others in living a Galatians 2:20 lifestyle. Her desire is for God's people to know the love of God in an experiential way and be established on the foundation of what His Word has to say regarding who they are in Christ.
She loves to lead others in the contemplative art of waiting on God and hearing His voice. Her heart's cry is to minister to the Lord and to give Him His heart's desire. She has a passion for the Body to corporately encounter and minister to the Lord. Her mission is that the world will know His jealous roar of passionate love and respond in holy abandonment.
Donna's heart is for true covenant relationships and divine alliances within the body of Christ that will reveal the kingdom of Heaven on earth. She desires to see sincere relationships that will reflect the depths of love that the Father has for the Son, that Jesus has for His bride, walking in humility, empowered through abandoned hearts dependent fully upon Holy Spirit.  Her heart is for holy and heavenly friendships that walk together, knitting their hearts with this intentional purpose, in true covenant love.
Donna wants to see covenant relationships that are founded upon honor, truth, servant hood and commitment with the ones God brings into our lives as precious gifts, to walk together in this journey of loving and serving Him. She believes this is the true foundation for an apostolic, governmental people to arise in this crucial hour.
Donna has a heart and call to the First Nations people of Turtle Island (North America) and for all indigenous – host peoples of their lands. She has Athabaskan Native blood and is on her own journey to venture deeper into her native roots with her people.
Her desire is also to teach on how to live a prophetic lifestyle. She believes it is the hour that God is calling us higher and deeper into the realm of holy encounters with the Lord. It is the hour of visitation, for the transformation of our lives, that we would walk with His divine nature deposited within our spirit – Christ in us the hope of glory! That visitation would lead us further into the reality of being carriers of His Glory, a place where He abides!
She is ordained by MorningStar Fellowship of Ministries, Ft. Mill, SC, Rick Joyner
She pastors Judah's Roar Church/Morningstar Fellowship of Churches
She is a participating member of:
MorningStar Fellowship of Ministries/MorningStar Fellowship of Churches – Rick Joyner, MorningStar Ministries , Fort Mill, SC
Together International – David Rosen, Carlisle, PA
New England Alliance, Boston, MA
Graduate of "In Christ's Image" – Francis Frangipane Training School
Graduate of MorningStar School of Ministries, Fort Mill, SC
Video teaching "The Turning of the Page" by Donna Milham
For more audio and video teachings, please go to our Art & Media Page