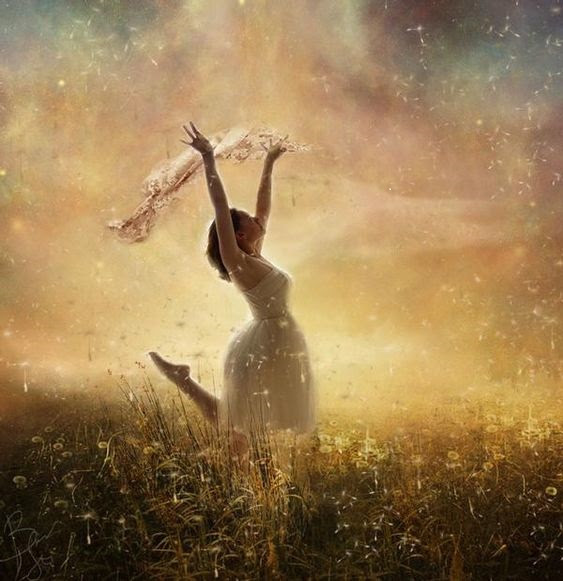 What Does It Look Like When
the King of Kings Walks the Earth?
Jen Brinton
Let the weight of today
And yesterday
And tomorrow
Fall from your shoulders
The burden of things not done
The regret of chances lost
The words left unspoken
The things that are fresh on your mind
Let it all fall to the ground
Dance on My breath
Let it lift you above earthly things
Let Me teach you how to fly
My joy — your strength.
Today, tomorrow, every day
Lost in the wonder
Washed in My blood
Freed from the chains of sin and death
You were created to fly!
I was in worship, and I saw myself dancing in a golden field – in the way that I always long to dance. As I did this, each step took me higher and higher, until I was dancing and twirling midair.
In His gaze
In His joy and pleasure
Secure in who and what He created me to be
Doing what He created me to do
We dance because we cannot fly in the natural.
We dance because it teaches us to fly.
We dance to enact on earth the movements of Heaven.
We dance to release the angelic
To cause strongholds to tumble down
To release others into freedom
His steps through our feet
What does it look like when the King of Kings walks the earth?