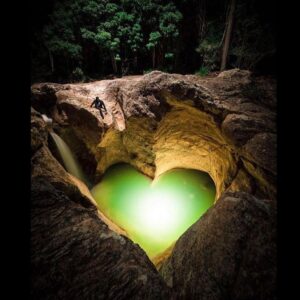 Depths
By Donna Milham
Come into the deep places
By waiting on Him
Waiting and listening, receiving the next step
The next thought of God
His thoughts and His ways
Are the deep places
Leaning not on our own understanding
But crying out from the depths of our hearts
To the depth of His Heart
Show me Your Ways
Teach me Your Thoughts
His Response
My Glory Cloud is also my Glory Shaft
From the Throne
To the ocean floor
And My Heart is that Big
Know the heights and the depths of My Love
I call you UP – to the heights
I call you DOWN into the depths
of My Heart
For My Goodness is My Glory – the Goodness of My Heart
I received this from the Lord while waiting in His Presence.  Holy Spirit spoke to me that one of the main purposes of coming into the deep places of God is to change our paradigms, the way we think and view things.  That He wants to address slots of limitation that we put ourselves into.
He wants to expand us into new realms and new flows of living a prophetic lifestyle.  What is a prophetic lifestyle – listening with our hearts to His Heart and living from this posture.
While the Lord unfolded this to me I saw angels of transformation hovering, He is transforming us into His likeness for His Holy Kingdom purposes each time we press into His Heart.