Visit our facebook page

Judah's Roar Church & Worship Center

2022 Schedule
7:00PM
June 11, 2022

Please join us as we gather together at the Gloucester United Methodist Church building to celebrate the Lord in worship, prayer and the word.
Can't join us in person? Look for us on Facebook Live under Eagle & Dove Ministries.

Lupe' King will be sharing!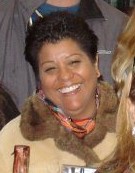 Lupe is a Seer with an unceasing heart for intercession for the Kingdom of God and, with great passion, seeks the restoration of His kingdom on earth. She has a desire and a passion for meeting people where they are, with a heart ready to listen. Her goal is to be God's tangible presence for all that would seek Him.
Her heart's cry is that the bride of Christ would emerge from the physical four walls of the church buildings and would 'come-out' and engage Jesus as He walks amidst fallen humanity, that ALL would be given the opportunity to come to know the height, the depth, and the width of God's love for them.
Gloucester United Methodist Church, 436 Washington St., Gloucester, MA
Call for questions or more information: 978-290-1180