Visit our facebook page

Judah's Roar Church & Worship Center

2022 Schedule
7:00PM
May 21, 2022

Please join us as we gather together at the Gloucester United Methodist Church building to celebrate the Lord in worship, prayer and the word.
Can't join us in person? Look for us on Facebook Live under Eagle & Dove Ministries.

Donna Milham will be sharing!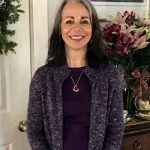 Donna has a passion to truly live a life of holy union with the Lord – to accept and extend His invitation into the intimate places of His Heart – and to share with others the journey of the communing of our hearts and spirits with the Lord. She is a revelatory teacher, always seeking to explore the heights and depths of His Word, seeking to bring forth understanding of the mysteries of His Kingdom. Her desire is for people to know the love of God the Father in an experiential way and to discover their true identity in Christ. She is an author who paints with words what the eyes of her heart see and to bring them forth for others to encounter the realms of His unending love and truth. Donna Milham is founder of Eagle & Dove Ministries and Judah's Roar Church.
Gloucester United Methodist Church, 436 Washington St., Gloucester, MA
Call for questions or more information: 978-290-1180