Visit our facebook page
Judah's Roar Church & Worship Center
(Call for location of meetings as they vary from church to home meetings)
436 Washington St., Gloucester, MA

For more information, call Donna Milham at 978-283-9111 or Karen Elliott @ 978-621-6285
August 4, 2018- 60th Annual Gloucester Sidewalk Bazaar, 9AM – 5PM, Main St. Gloucester MA

Judah's Roar Church will be participating once again this year in the Sidewalk Bazaar. We will be displaying the Uncommon Love of God through free prophetic portraits and free prophetic words on how the Father sees you. Think about coming and bringing an unsaved friend to be touched by the Father's love.
Now celebrating its 60th year, the Sidewalk Bazaar takes place on Main Street in downtown Gloucester. Over 120 vendors, street food, live music and children's activities
THERE WILL BE NO REGULAR JUDAH'S ROAR MEETING ON THIS EVENING!
August 11, 2018 – Judah's Roar, 7pm
Call for Meeting location
August 18, 2018 – Judah's Roar, 7pm

Call for Meeting location
August 25, 2018 – No Judah's Roar meeting

~~~~~~
Directions to Gloucester United Methodist Church,436 Washington St., Gloucester, MA
Route 128 North to Gloucester – at rotary take 3rd exit off the rotary the sign reads "Route 127 – Annisquam". Drive 1 mile and the Gloucester United Methodist Church is on the left. You can park on either side of the street. Parking lot is for worship team.
Weekly Prayer Meetings
Eagle & Dove Ministries
Weekly Prayer Meetings – Every Monday
"A Call to the Gate"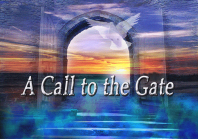 Every Monday, we meet for worship and intercession. We gather together at the mandate of the Lord to press in deeper for this Eastern Gate and this region that His Kingdom purposes will come forth. For those who have an ear to hear this trumpet call and have a heart to respond – we invite you to come and seek His Face and His Heart's Desire in this hour. He has shown us specifically for Eagle & Dove Ministries and Judah's Roar – that we need to lay a deeper foundation of prayer and worship for the next phase of the Worship Center/Church to be able to come forth.
Our weekly gatherings are also to press in to hear from Him the unfolding of His Blueprint for this ministry and how it links with others in this region. The kingdom of God suffers violence and the violent take it by force. God's Eye is on this gate and we are pressing in to lay hold of it, that He will have His Heart's Desire – a Bride pure and spotless, this city, this region – until the hour that we cry – Come Lord Jesus Come!
Time:
Mondays, 9:30am – 12:00 noon (Please feel free to join us for all or part of these meetings).
CALL OR EMAIL FOR LOCATION