Visit our facebook page
Judah's Roar Church & Worship Center
(Call for location of meetings as they vary from church to home meetings)
436 Washington St., Gloucester, MA

For more information, call Donna Milham at 978-283-9111 or Karen Elliott @ 978-621-6285
June 2, 2018- Judah's Roar, 7pm

Home Meeting, call for meeting location
June 9, 2018 – Love looks like…

Please join Judah's Roar and many other North Shore churches for this outreach 10am-3pm at Salem Commons
There will be no evening Judah's Roar meeting this week!
June 16, 2018 – Judah's Roar, 7pm
Call for Meeting location
June 23, 2018 – Scott & Dorrie Smith of Christian Renewal Church and Hope Rising

436 Washington St., Gloucester, MA (located in the Gloucester United Methodist Church)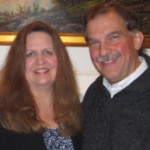 Pastor Scott Smith is a graduate of Gordon-Conwell Theological Seminary, and has been pastoring on the North Shore since 1986. He is also a gifted songwriter and musician, and leads the CRC Worship Band, Hope Rising. Scott and his wife, Dorrie have two adult sons.
Hope Rising is our worship band, and we are blessed to have talented musicians who delight in offering their gifts to the Lord. While the style of worship at CRC is decidedly contemporary, on any given Sunday, hymns, spirituals, or songs with a Celtic or Jewish flavor may be heard, as well as original music written by the team's members. Whatever the style or song, the heart of all the worshippers at CRC is to bless the Lord, and praise His Holy Name!
June 30, 2018 – Eagle & Dove Apostolic Training Center with Todd & Dawn Perna of Healing Grace Ministries
436 Washington St., Gloucester, MA (located in the Gloucester United Methodist Church)
Growing up in the Baptist tradition, Todd had little knowledge of God as Healer. But after hearing about the healing power of God and having an encounter with God revealing His grace years earlier, Todd was supernaturally healed in 2005. People are often healed and delivered of demonic oppression as Todd teaches and demonstrates the goodness of God. Through his experience of seeing thousands of healings
and miracles, he now helps churches and leaders navigate the many challenges that come with teaching and releasing healing in church congregations. Through Todd's teaching and impartation, many have been activated in power to release God's goodness in their realms of authority.
Dawn has possessed a passion for music from the time she was a child. After several powerful encounters with the Lord during worship in 2006, she received significant emotional healing as Jesus revealed His love to her. She loves creating an atmosphere of joyful, intimate worship where the Holy Spirit is free to move, and people can powerfully connect with Him and receive the healing that they
need.
Todd & Dawn have been married since 1986 and enjoy spending time with their five adult children and two granddaughters. In 2007 they were commissioned and ordained to "go and establish the church in the region." Answering the call, they left all secular work and founded Healing Grace Ministries (HGM).
HGM includes a worship center that ministers weekly to people from a five-state radius, Healing Rooms, Sozo Ministry, and the Vermont School of Supernatural Ministry (VSSM).
~~~~~~
Directions to Gloucester United Methodist Church,436 Washington St., Gloucester, MA
Route 128 North to Gloucester – at rotary take 3rd exit off the rotary the sign reads "Route 127 – Annisquam". Drive 1 mile and the Gloucester United Methodist Church is on the left. You can park on either side of the street. Parking lot is for worship team.
Weekly Prayer Meetings
Eagle & Dove Ministries
Weekly Prayer Meetings – Every Monday
"A Call to the Gate"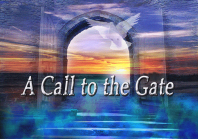 Every Monday, we meet for worship and intercession. We gather together at the mandate of the Lord to press in deeper for this Eastern Gate and this region that His Kingdom purposes will come forth. For those who have an ear to hear this trumpet call and have a heart to respond – we invite you to come and seek His Face and His Heart's Desire in this hour. He has shown us specifically for Eagle & Dove Ministries and Judah's Roar – that we need to lay a deeper foundation of prayer and worship for the next phase of the Worship Center/Church to be able to come forth.
Our weekly gatherings are also to press in to hear from Him the unfolding of His Blueprint for this ministry and how it links with others in this region. The kingdom of God suffers violence and the violent take it by force. God's Eye is on this gate and we are pressing in to lay hold of it, that He will have His Heart's Desire – a Bride pure and spotless, this city, this region – until the hour that we cry – Come Lord Jesus Come!
Time:
Mondays, 9:30am – 12:00 noon (Please feel free to join us for all or part of these meetings).
CALL OR EMAIL FOR LOCATION