Visit our facebook page
Judah's Roar Church & Worship Center
July & August 2017 Schedule
436 Washington St., Gloucester, MA

For more information, call Donna Milham at 978-283-9111 or Karen Elliott @ 978-621-6285
July 22 & 29 – Donna Milham of Eagle & Dove Ministries

Donna Milham will be leading us in a study on, "The Uncommon Love of God", based on a teaching series by Graham Cooke.

"Everyone has, at some point, been a victim of common love. Everyone has experienced some form of betrayal, broken by a form of love that was at first wonderful and real in its power. In Uncommon Love, Graham seeks to renew your thinking with a message that will help you to heal and grow. God wants you to know a love that releases and uplifts. When you see yourself the way He sees you, brilliant things occur. Your future and your welfare is wrapped in His goodness and kindness, so get ready to embrace the Lord's love!"
These will be home meetings. Please call for location and more information. 978-283-9111 Donna, or 978-621-6285 Karen
August 5, 2017 – Annual Gloucester Sidewalk Bazaar

Eagle & Dove Ministries/Judah's Roar Church, will once again be participating in the Annual Gloucester Sidewalk Bazaar. Our theme is sharing the Uncommon Love of God!
We will have 2 tents with artists painting free prophetic portraits, as well as prophetic voices giving words from the Lord, healing prayer and lots of fun!
This will take place on Main St. in Gloucester. The street is open only to foot traffic from 9am – 6pm.
Come by and visit with us!
August 12, 2017 – Willie & Charlotte Jordaan and Family from MorningStar Missions, Fort Mill, SC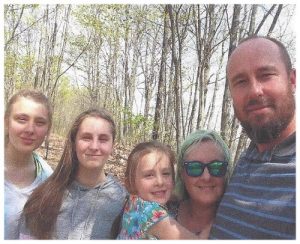 Willie and his wife Charlotte, together with their three children, Nicola, Kaylee, and Naomi relocated from South Africa to the USA in 2012. They currently live in Fort Mill, SC where Willie functions as an assistant to the Missions Director at Morningstar Missions. Charlotte teaches at the MSU College of Theology, and both Willie and Charlotte received their Doctoral degree in theology in 2016. They are passionate about worshiping together as a missionary family and occasionally lead worship at Morningstar's 24/hour prayer meetings. They see worship as part of their ministry,.
They believe that the Lord sent them to America to help with the coming revival, to encourage every heart to burn with passion for Jesus, and to be part of the great commission. They love to see people being transformed by the presence and love of God.
August 19 & 26 – To Be Announced
~~~~~~
Directions to Gloucester United Methodist Church,436 Washington St., Gloucester, MA
Route 128 North to Gloucester – at rotary take 3rd exit off the rotary the sign reads "Route 127 – Annisquam". Drive 1 mile and the Gloucester United Methodist Church is on the left. You can park on either side of the street. Parking lot is for worship team.
Weekly Prayer Meetings
Eagle & Dove Ministries
Weekly Prayer Meetings – Every Monday
"A Call to the Gate"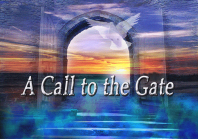 Every Monday, we meet for worship and intercession. We gather together at the mandate of the Lord to press in deeper for this Eastern Gate and this region that His Kingdom purposes will come forth. For those who have an ear to hear this trumpet call and have a heart to respond – we invite you to come and seek His Face and His Heart's Desire in this hour. He has shown us specifically for Eagle & Dove Ministries and Judah's Roar – that we need to lay a deeper foundation of prayer and worship for the next phase of the Worship Center/Church to be able to come forth.
Our weekly gatherings are also to press in to hear from Him the unfolding of His Blueprint for this ministry and how it links with others in this region. The kingdom of God suffers violence and the violent take it by force. God's Eye is on this gate and we are pressing in to lay hold of it, that He will have His Heart's Desire – a Bride pure and spotless, this city, this region – until the hour that we cry – Come Lord Jesus Come!
Time:
Mondays, 9:30am – 12:00 noon (Please feel free to join us for all or part of these meetings).
CALL OR EMAIL FOR LOCATION
For more information, call Donna Milham at 978-283-9111
eagleanddove@comcast.net ● www.eagledove.com